Ensures Effective Implementation
Our service delivery is incorporated into our entire product life cycle.  We understand that leveraging skilled resources, proven methodologies and industry best practices enables APS to help you reap the benefits from our solutions in a timely manner; reducing risk , achieving a faster, predictable implementation with the expected business results.
We provide IT infrastructure services to help maximize the efficiency of clients and partners alike. With our effective integration service, you can access edge arrangements, technical specialists and cost-effective installation and incorporate equipment and programming to handle complex IT projects effectively. A specialized team ensures a suitable implementation process and a convenient resolution for all non-standard tasks that may transpire through any plan.
Infrastructure Integration Services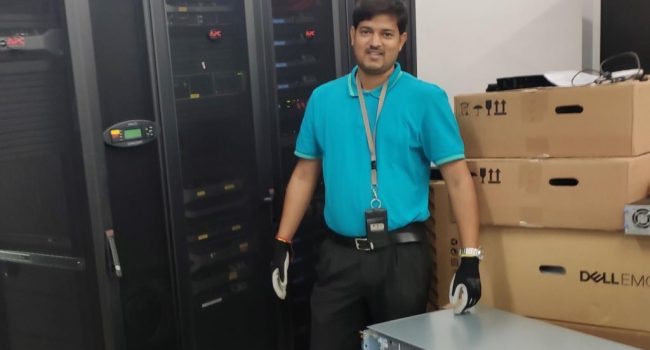 Server Management: The tasks and services that require a server in order to handle it are essentially what the server management entails. We offer 100% dependable safe outsourcing for management of daily functions of servers.
Network Management: Services like fault analysis, performance management and maintaining quality service are all part of the process of network management. We at APS pay constant attention to the performances and usage of network devices in order to identify any hindrance that may arise.
Applications Management: Management of applications throughout their lifecycle is what application management is. We at BThrust provide stabilization and growth of your applications feasibly over an extended period of time.
Database Management: A custom designed software package to help classify, control, retain & administer data into a database. The data base management system controls the data, format, field names & file structure.
Virtualization and Consolidation
We TEAM APS stand visible in server virtualization. We have virtualized answers for clients over various commercial enterprises and divisions ranging from companies to open organizations and instructive establishments. Virtualization allows multiple operating systems and applications to run on a singular platform. Each server becomes more efficient, allowing maximum output from hardwares.
Our specialists set up a custom arrangement and accustom your team with the development environment and the optimum utilization of tools. Our virtualization and consolidation services enable you to accomplish cost, vitality, and administration c advantages by changing to a more productive infrastructure. We provide a complete arrangement, including program administration, disclosure and investigation, arranging, and execution.
Technical Helpdesk 8x7 IT Support
Our IT technical support offers specialized services and assured uptime helping clients to be more productive and agile in the line of business !
Let's Give You an Excellent Leading Edge Over Your Competitors
Our objective is to create a distinct image for your brand and business so that you may stand apart from the crowd and competition. We will exceed all your expectations with our stunning and powerful website design in terms of both style and technology.